Respirator elastic band/elastic tapes are offered in 4 types to match with different processing machines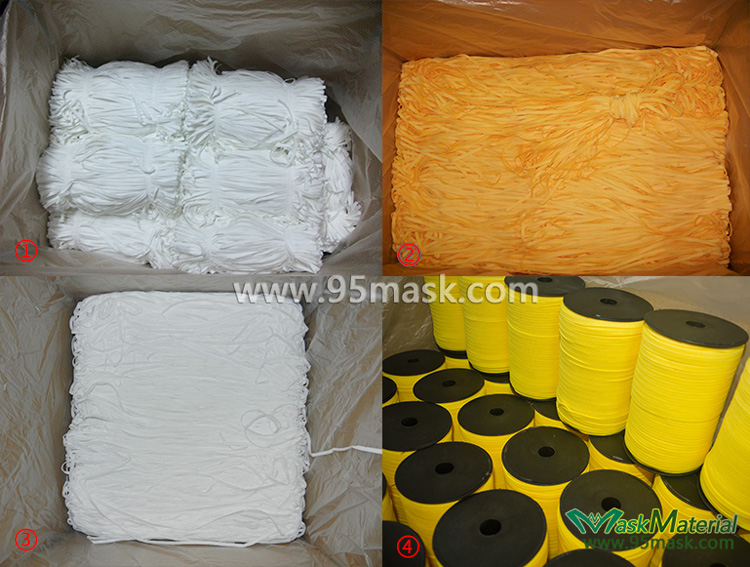 1.Cut into required length
We can cut the elastic band/elastic tapes into any length required.
The cut elastic band/elastic tapes always for semi-auto ultrasonic welding machine,thread sewing machines or earloop staplers.

2.In several pieces tied together, but length of each pieces is not short, more than 30 meters and even reach one thousand.
These elastic band need the manufacturer to cut them into short pieces as above.
Each time can cut several pieces as they tied together.
3.Only one piece in the carton, in several kgs.
This is for automatic machines. Do not need cut again, just feed it on the machines, the machines will cut and weld it on respirators automatically.
4.Rewinding Rolls
This type also for automatic machines, but in this way the elastic can go much smooth on the machines.
Elastic band/Elastic tapes can be offered in above four ways, choose the one which is right and better performance for your machine.
The description provided by the Mask Material, please indicate the source!
source:
http://www.95mask.com/news/elastic-band-in-4-types.html