Elastic band here we mean the braided flat rubber bands for disposable non-woven products such as surgical face mask, dental face masks, dust proof face masks, cup type N95 respirator masks, non-woven shoe covers and bouffant caps, nurse caps etc.

Elastic bands for this industry are neither too hard nor thick, soft and comfortable wearing is the pursue, width from 2.5 MM to 15MM for different masks. Round elastic band diameter between 2.5mm to 3 mm is also the common type.
Most popular color is white, for wider flat type elastic: yellow, orange, green, dark blue,grey are often required too,sometimes even rose red. Manufacturer can dye any color you want with extra cost.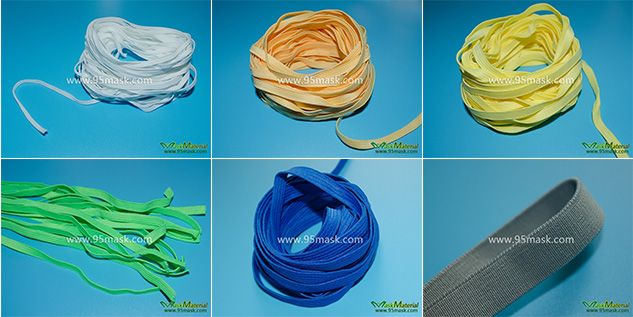 To make quality elastic bands, spandex thread and polyester are most common material: spandex threads give much better elasticity to the finished products. No doubt that different sources spandex threads make different quality elastic band, quality products are lighter for you to get longer meters with the same weight, with better elasticity for more comfortable wearing and can stock longer not easy weathering or changing colors.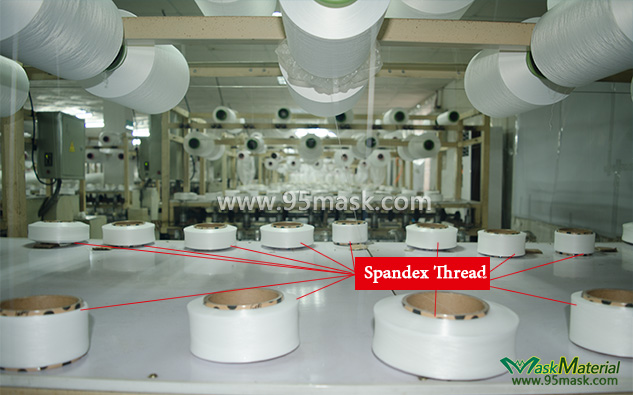 Different elastic band need different braiding machine to make it, width, thickness and strength all adjustable.
Smooth, in good order and without stain is what quality professional supplier offers:
Latex thread is also needed for double threads elastic band production, this product is for disposable shoe covers and doctor/nurse caps.
We are the only one in China who offer double rubber band without knots/breaks in each pack, that's a significant development which makes the production much easier and with great labor saving.
Customized rubber band is also available from our company.
The description provided by the Mask Material, please indicate the source!
source:
http://www.95mask.com/news/How-to-Make-Elastic-Band.html